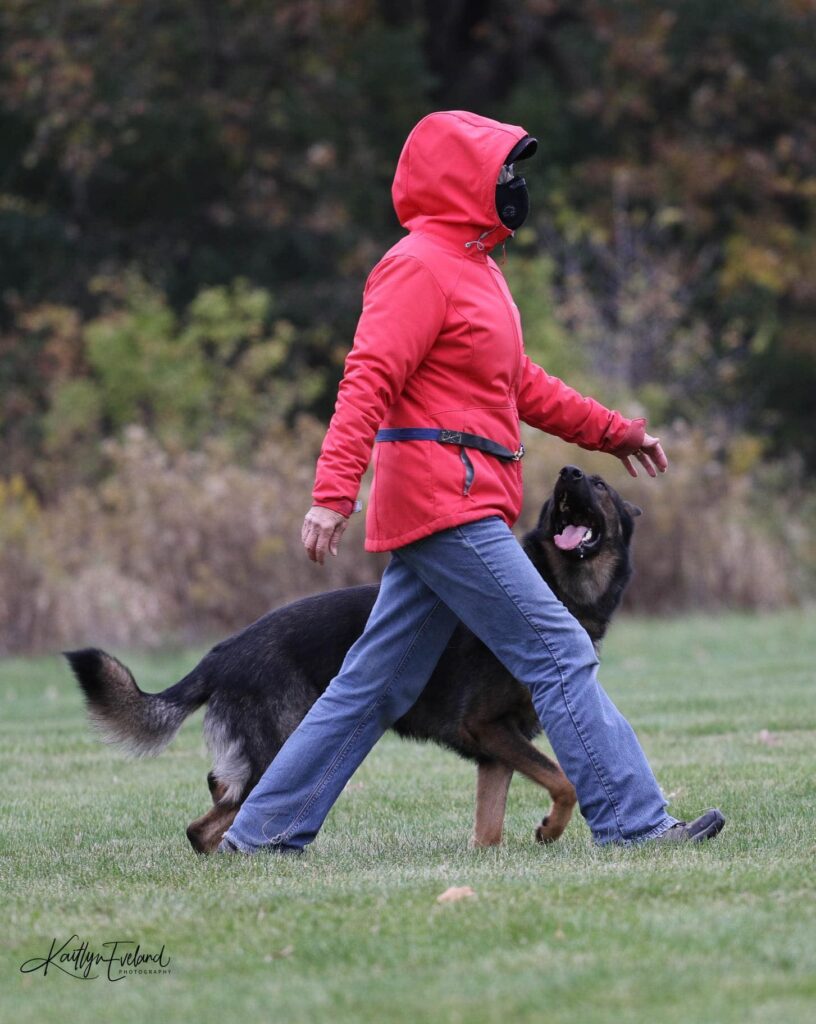 A basic team requirement for obedience is to pass the IGP temperament test called a begleitenhund (BH).

P-Chet von der Olgameister is Sherri's current dog in training while she continues to work Reiza. Chet earned his BH on October 18, 2020 at the Turner Junction IGP trial. This is a major step forward to becoming operational.
The BH requires the dog and handler to perform both on and off lead obedience routine including heeling at various speeds and through a group of people, sit and down on a motion, and recall. The dog also has to hold a down position off-lead while a second dog performs the same obedience routine.
If the obedience portion is passed the dog is tied out and its handler goes out of sight. The dog is approached by a stranger that pets the dog. A handler with a neutral dog passes close to the tied dog. The dog is then heeled on a loose lead near busy traffic and must ignore a jogger, a cyclist and a stranger that approaches the handler. The dog is crowded by a large group of people. In all these conditions the dog must remain calm and non-reactive.
There was significant concern over allowing Chet to do the BH. He had injured both iliopsoas muscles five months earlier and was still on limited activity. With vet approve Chet tested with no indication or negative response from his injury.
Congratulation to both Chet and his handler Sherri. On to multiple subject sectors.