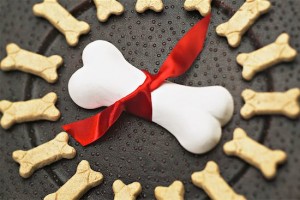 This is a simple recipe for dog treats that our dogs enjoy.  They make a large batch, and if you make them crunchy, they will store for quite a while.  If your dog has allergies to corn, or you would like to omit the cornmeal, I have substituted it for wheat germ in the past.  Enjoy!
Lurasidone canada Buddy Biscuits
Wet Ingredients
1 1/2 cup water
2 medium eggs
2 Tablespoons Vanilla extract
1/2 cup canola oil (or any oil you prefer)
1/2 cup crunchy peanut butter
Dry Ingredients
3/4 cup unbleached flour
2 1/2 cups wheat flour
3/4 cup rolled oats
1 cup cornmeal
Directions
Preheat oven to 400. Combine wet ingredients together. Combine dry ingredients together in large bowl. Pour wet into dry and mix together until smooth. Roll cookie dough flat to 1/4 inch to 1/2 inch thickness. Cut into any shape you like and place them on cookie sheet. Bake for 20 minutes and cool. These cookies will be softer, if you want them to be crunchy turn the oven off after the 20 minute baking and leave the cookies in the oven for an hour.